Darrin Zammit Lupi
Malta-born photojournalist Darrin Zammit Lupi worked at Times of Malta between 1996 and 2016 and has been a contract photographer with global news agency Reuters since 1997. His work over the past two decades has taken him all over the world, during which time he covered the Bosnian war, the Kosovo refugee crisis, the South-East Asia tsunami, the Libyan conflict, development issues in various parts of Africa, and several other international assignments. His work has been widely published in the international press, including TIME, Newsweek, The New York Times, The Sunday Times, The Guardian, Paris Match, and others. His work covering documenting the plight and tragedy of migrants trying to reach European shores from Africa, culminated in the publication of his book Isle Landers in 2014, with its accompanying exhibition being seen in Malta, France, Luxembourg, Portugal, Australia, Japan and the U.S. More recently he took a step back from covering stories and travelling as he cared for and documented his teenage daughter fighting a losing battle against cancer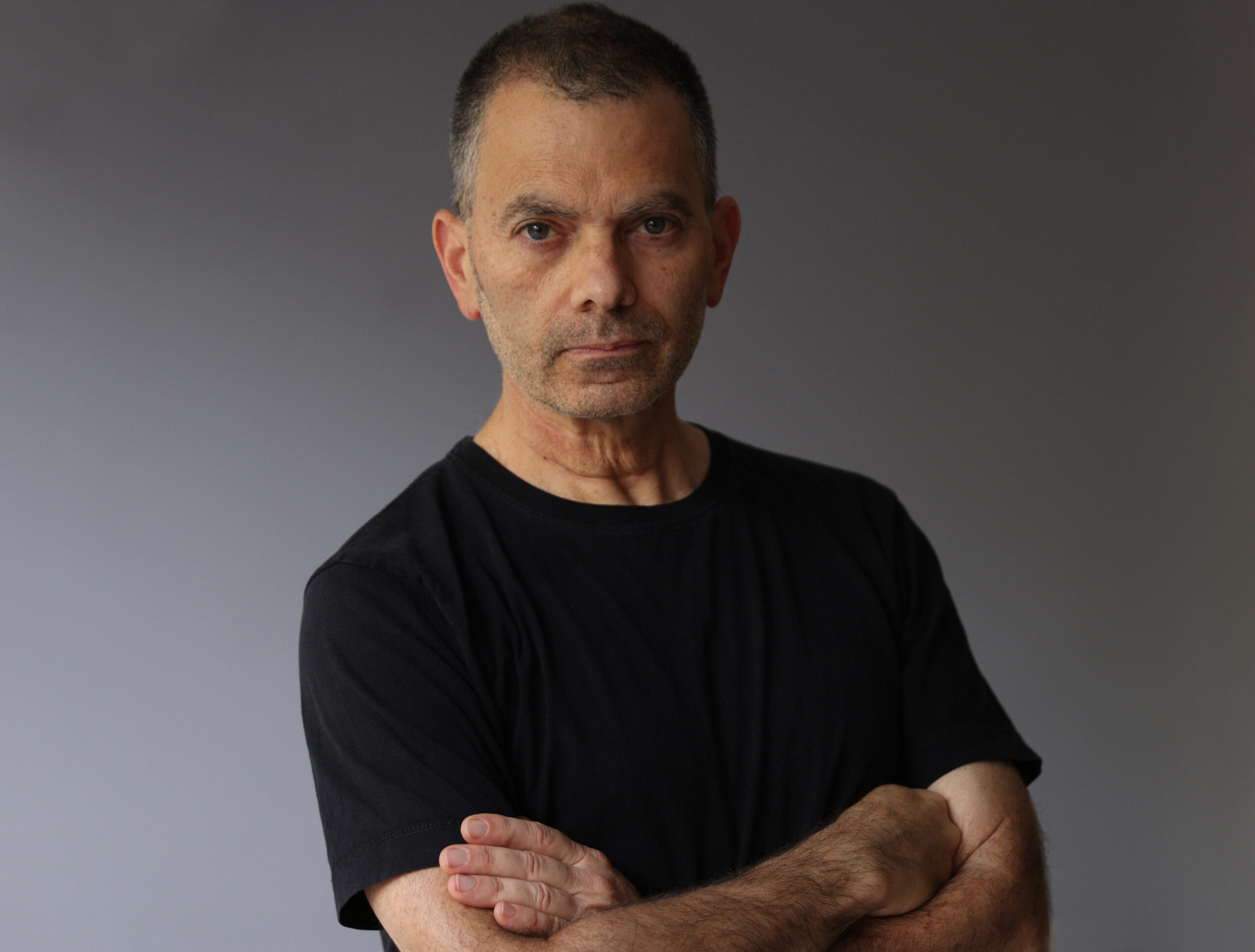 Malta
The first photo I ever took of my daughter, and the last
I took the first photo of my daughter, Rebecca, moments after she was born on August 3, 2005. Barely more than 15 years later, I took the last photo of my daughter moments after she died, of cancer, on January 3, 2021. I'm a photojournalist. It was only natural that I documented just about every moment of the beautiful life of Becs, as my wife, Marisa, and I called her. Like the time she was 2 and her face looks lit up from within. Harder, much harder, was documenting her illness and death from a rare and extremely aggressive form of bone cancer. Like the time she sat in darkness receiving IV fluids after a chemotherapy session, her long and lovely dark hair a memory. The time she hugged her teddy bear Snuggles tight as she slept in her hospital room in the middle of a terrible series of procedures we hoped could save her. And the time her mother wept over her body moments after Becs died, the freckles on her face a cruel symbol of her youth and beauty. Becs' battle was made even worse by a global pandemic that brought paranoia over the possibility of infecting her compromised immune system, anxiety over medical supply chains and, worst of all, separation at a time when togetherness was what we needed most. NOTE: Most of the project was shot in 2020-2021, with the first two images of Becs' childhood, in 2005 and 2007. One of the images, showing me lying down next to Becs as she faded away, was taken by Marisa after I asked to shoot it in a certain way from a particular angle. It was not set up or posed in any way.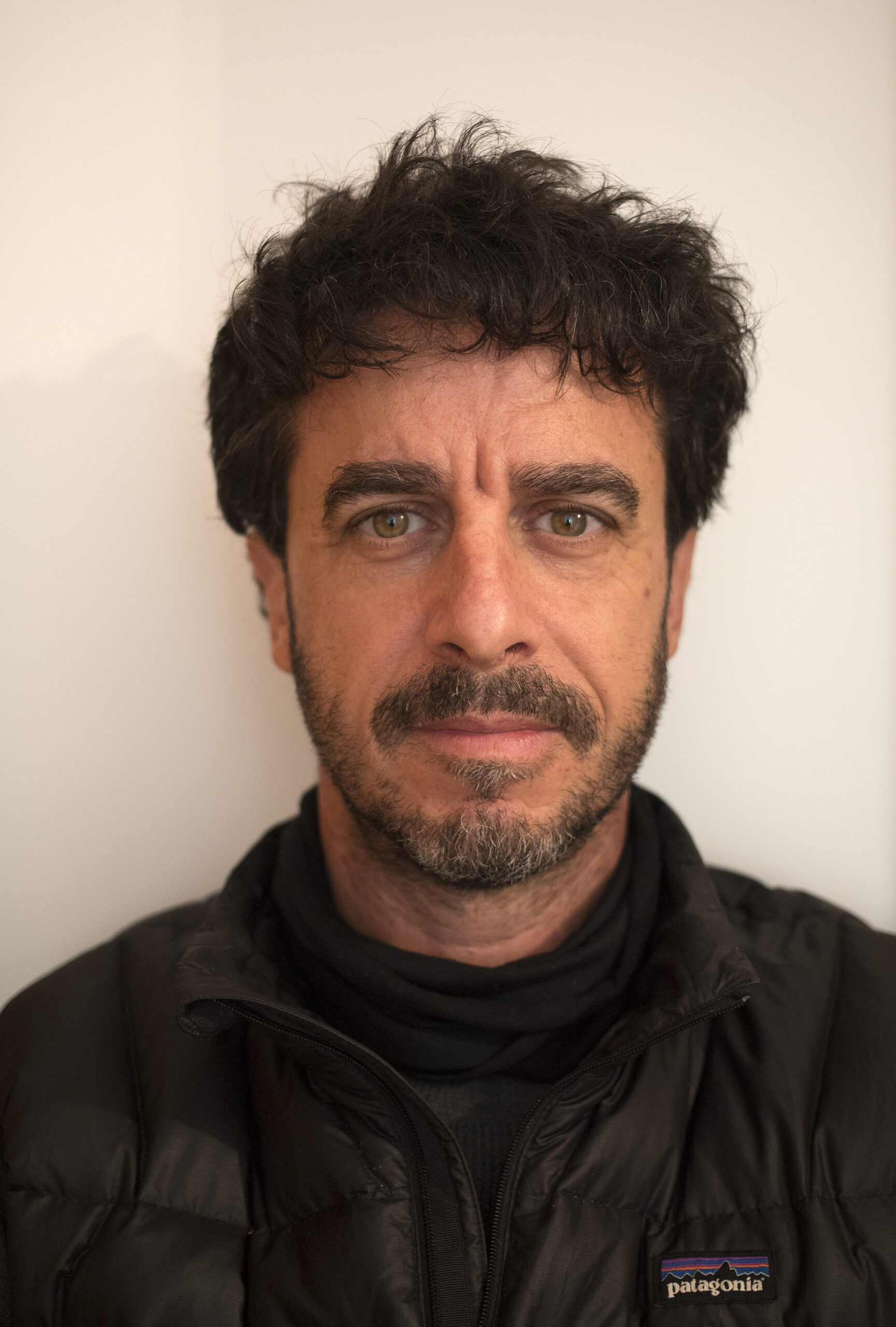 Emilio Morenatti
Emilio Morenatti is the Associated Press chief photographer for Spain and Portugal based in Barcelona, Spain. Morenatti has spent more than 30 years as a photojournalist and documentary photographer and has been based in Afghanistan, Jerusalem, Gaza and Pakistan, covering international events in more than 50 countries. Morenatti has been recognized with numerous awards for his distinguished work in the field of photojournalism.
Spain
COVID-19: Devastation and Death on Spain's Elderly
The coronavirus pandemic hit Spain hard from the start. Hospitals were full, morgues and funeral homes could not keep up with the number of people dying, and lockdowns turned a gregarious nation into a land of isolation. Photographer Emilio Morenatti saw the vulnerability of the aged: They were getting sick and dying at the highest rates, and many were scared and alone. Cut off from the rest of the world, some were so terrified by the pandemic that they chose not to follow the news. Morenatti wanted to ensure they were not forgotten. Morenatti followed public health workers for two weeks as they visited homebound elderly residents in Barcelona who were locked down. He photographed them, but he also talked with them, answering their questions. What was going on outside? Was everyone going to die? Deeply moved, Morenatti devoted the rest of the year to telling the stories of the elderly, the sick and the homeless. With rare access to private homes, morgues and nursing homes, Morenatti captured the fear, loneliness and desolation caused by the pandemic in Spain. He also found moments of hope: a tender reunion of a nursing home resident and his wife, kissing through a protective plastic film after being separated for more than 100 days; a recovering COVID-19 patient wheeled to Barcelona's beachfront promenade in his hospital bed for some fresh air and sunlight after two months inside a hospital. Morenatti's resourcefulness and connection with his community were key to gaining access to intimate and normally private moments and rendered the project presented here possible.
Jérémy Lempin
Deeply attached to human values ​​and the stories they convey, Jeremy Lempin, born in 1983, leaves no one indifferent, especially the people he meets during his reports. Whether it is to share the life of an emergency firefighter for 3 years (Time of a lifetime), or integrate the very closed group of ultras Racing Club of Lens for 2 years (Of blood and gold), or spend time with the legionnaires of the unattainable 2nd Foreign Legion Regiment of paratroopers (REP), Jérémy Lempin has never stopped to observe, and to confront points of view. His started as a photographer in the Navy, on the aircraft carrier Charles-de-Gaulle, and at the audiovisual production center of Defense (ECPAD). He testified of crew living conditions, noticeably during the operations Agapanthe off Afghanistan, and Harmattan near the Libyan coast. He then took part in Opération Serval in Mali and Opération Sangaris in Central African Republic. Once again, he strived to keep his eyes on the human dimension. He documented soldiers daily life, engaged in precarious conditions on these war theaters. After ten years in the army and always eager for human stories, he put his sailor's cap away, to fully endorse the photojournalist's vest. Always in motion, this insatiable explorer does not hesitate to look beyond, to lay an indiscreet but honest eye on the facts of society he deals with, or on the social groups he integrates. His method is long-term reportage completed by professional interviews recordings.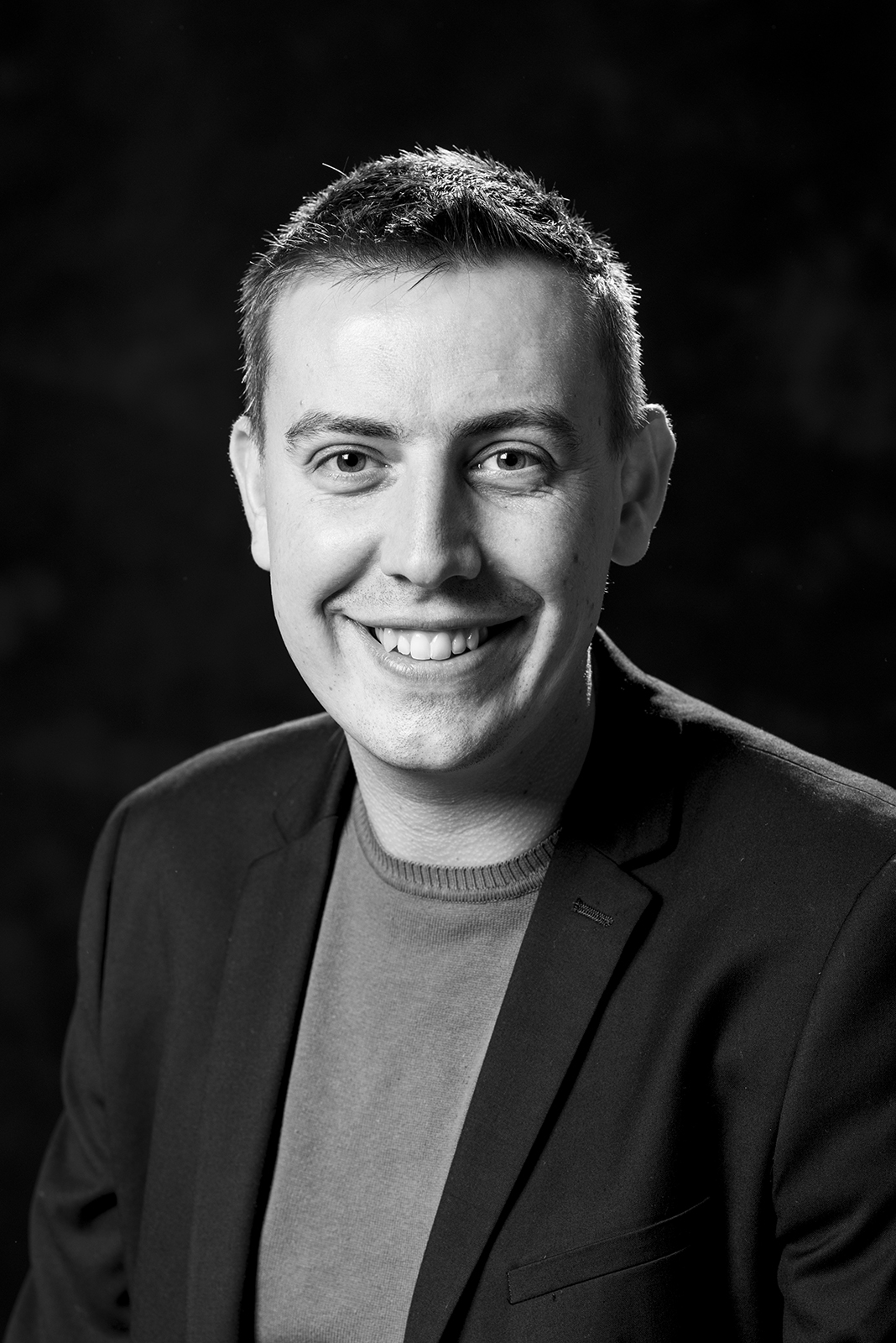 Doctor Peyo and Mr Hassen
Calais / France / 2020
Peyo is not like other horses who seek out human contact and like to be pet—he has a strong, even difficult character. However, after performing shows, this stallion sometimes chooses people from the audience, approaches them and spends time with them. Suddenly, he behaves as a different horse: Peyo is gentle and protective. Through careful observation, Hassen Bouchakour discovered that Peyo always chooses people who are emotionally, physically or psychologically vulnerable. In order to further understand Peyo's behaviour Hassen sought out expert advice from veterinarians and a variety of medical specialists, like neurologists, psychologists, and psychiatrists. After four years of research as well as testing over 500 horses in recent years (including Peyo's foals), doctors and veterinarians determined that Peyo's cerebral activity is unique. Today, experts and scientists are studying Peyo's ability to instinctively detect cancers and tumors in humans as well as exploring why he choses to accompany certain patients until their last breath. Hassan with Doctor Peyo decide to leave center stage to join a radically different world—that of medicine, solidarity and human dignity. That is how, Hassen came to drive his horse Peyo to write some beautiful life lines in the palliative care department of the Calais hospital. Peyo is a real celebrity: he's showered, has his hooves polished, everything must be perfect all the while respecting strict health regulations. "Doctor Peyo," as he's fondly called by the hospital staff, has a mind of his own. Born autistic with a superior intelligence never observed before in horses, Peyo is also an instrumental in helping palliative care patients' reduce their consumption of hard drugs. In short, Peyo is an autistic, end-of-life artist, just like his rider Hassen is a generous and deeply human being who makes extraordinary sacrifices to assist his life partner.
Honorable Mention
Gabriele Galimberti
Italy
THE AMERIGUNS
According to the "American Gun Violence Archive," 12,262 deaths, 24,959 injuries and 49,017 incidents were caused in the USA by firearms in 2017 alone. I was shocked when I read that Stephen Paddock, the man who killed more than 50 people at a concert in Las Vegas a few years ago, legally owned 47 firearms, including guns and rifles. All of these were in his hotel room that night. As a European, I started wondering if an individual or a family possessing so many weapons is usual in the USA. While researching, I discovered that, of all the firearms owned by private citizens for non-military purposes in the world, half are in the United States of America. Their number exceeds that of the country's population: 393 to 328 million. In proportion, that's one hundred twenty per hundred, more than one per person, and the statistics don't account for "non-registered firearms" (many organizations claim that this number is about double the number of registered weapons). This is not coincidence, nor a matter of market alone; it is rather a matter of tradition and Constitutional guarantee. It is the history of the Second Amendment, ratified in 1791 to reassure the inhabitants of newly independent territories that their Federal Government could not, one day, abuse its authority over them. Two hundred and fifty years later, the Second Amendment is still entrenched in all aspects of American life, and my project tries to frame its current status. During my research, I came across a family in Texas that owns over 200 firearms, one in California that has 80, and many more like them all over the country. I travelled across the USA and created a series of portraits of families and individuals of all ages, races and political views, in their homes, in their environments together with the firearms they own.
Bio
Gabriele Galimberti, born in 1977, is an Italian photographer based in Tuscany. He has spent the last few years working on long-term documentary photography projects around the world, some of which have become books, such as Toy Stories, My Couch Is Your Couch, The Heavens and The Ameriguns Gabriele's job consists mainly of telling the stories, through portraits and short stories, of people around the world, recounting their peculiarities and differences, the things they are proud of and the belongings with which they surround themselves; social media, in all its forms, is a fundamental part of the research needed to get in touch, discover and produce those stories. Gabriele committed to documentary photography after starting out as a commercial photographer, and after joining the artistic collective Riverboom. Gabriele is currently traveling around the globe, working on both solo and shared projects, as well as on assignments for international magazines and newspapers such as National Geographic, Stern, Geo, Le Monde, La Repubblica and Marie Claire. His pictures have been exhibited in shows worldwide, such as the well known Le Rencontres de la Photographie (Arles), Festival Images in Switzerland, and the V&A museum in London; they have won the several prizes including the World Press Photo, GRIN 2020, the APP 2020 and the Best In Show prize at the New York Photo Festival. Gabriele became a National Geographic photographer in 2016 and he regularly works for the magazine.